Are you on the hunt for a tech watch that perfectly fits your lifestyle and budget? With so many options available, it can be overwhelming to choose the right one. Whether you're a fitness enthusiast, a busy professional, or just looking for an all-around smartwatch, there's something out there for everyone. In this article, we'll take a closer look at some of the top names in the game including Apple Watch, Fitbit, Garmin, Samsung and more. So get ready to find your perfect match!
Apple Watch
The Apple Watch is a crowd favorite among the tech-savvy and fashion-conscious alike. With its sleek design and impressive features, it's no wonder why this smartwatch dominates the market.
One of the standout features of the Apple Watch is its health tracking capabilities. From monitoring your heart rate to keeping track of your workouts, this watch has got you covered. It also offers advanced features such as fall detection and emergency SOS which can be life-saving in certain situations.
But that's not all, the Apple Watch also seamlessly integrates with other Apple products like iPhones and AirPods making it easy to use on-the-go. You can receive calls, send messages, listen to music, and even make payments right from your wrist.
With various models available at different price points, there's an option for everyone looking for a high-end tech watch experience. Whether you're an athlete or just someone who wants to stay connected while staying stylish – the Apple Watch may be worth considering!
Fitbit
Fitbit is a popular tech watch brand that has been around for over a decade. It offers various models that cater to different lifestyles and budgets, making it easier for consumers to find the perfect fit.
One of Fitbit's most popular features is its fitness tracking capabilities. Its watches can monitor steps taken, calories burned, heart rate, sleep patterns and more. This makes it an excellent choice for those who are health-conscious or want to keep track of their progress during workouts.
Another great feature of Fitbit watches is their compatibility with smartphones. Users can connect their watch to their phone and receive notifications on their wrist without having to constantly check their phones. This feature proves useful when users need hands-free access while driving or working out.
Additionally, Fitbit offers versatile designs that appeal to both men and women. The brand offers classic styles like the Versa 2 and the Charge 4 as well as sporty designs like the Ionic Smartwatch – making it easy for users to choose one based on style preference.
Fitbit stands out as an affordable yet reliable option in the tech watch market – offering multiple features at varying price points ensures all individuals have access regardless of budgetary constraints.
Garmin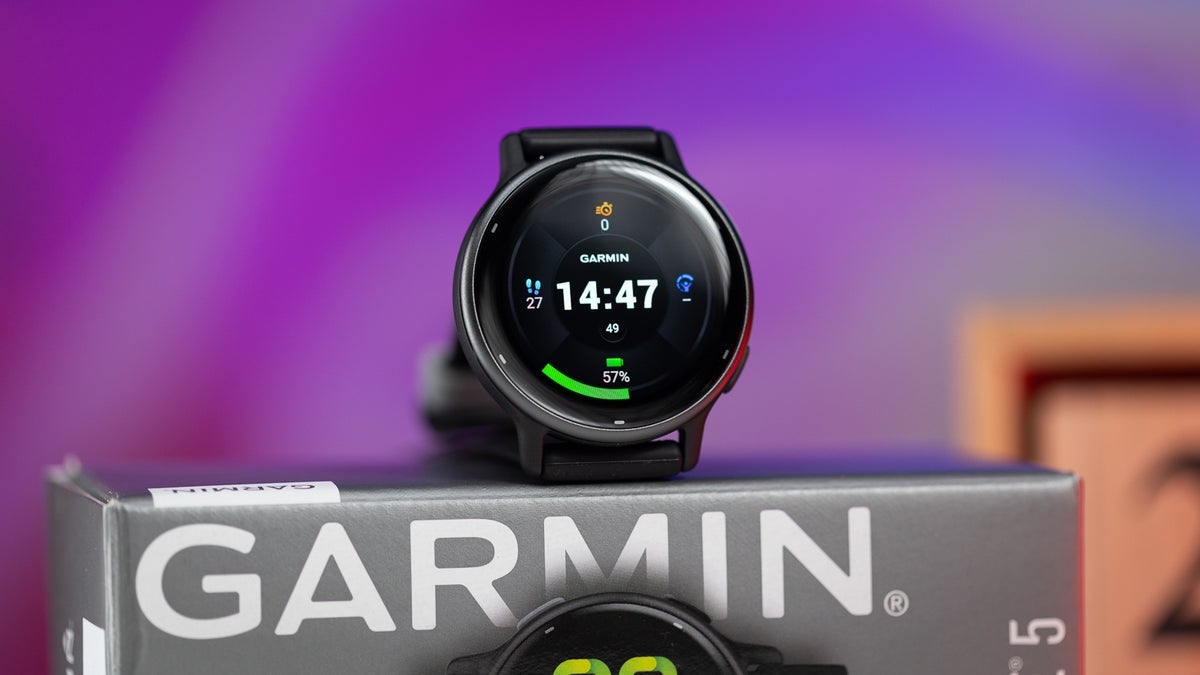 Garmin is a well-known brand in the tech industry, especially when it comes to wearable devices. Their smartwatches are designed to cater to fitness enthusiasts and outdoor adventurers alike. Garmin watches offer features such as GPS tracking, heart rate monitoring, and water resistance that make them stand out from other brands.
One of the main advantages of Garmin watches is their accuracy. Whether you're running or cycling, the GPS tracking feature ensures that your distance measurements are precise. Additionally, many models have built-in sensors for altimeter and barometer readings which can be useful if you're hiking or mountaineering.
Another notable feature of Garmin watches is their battery life. Most models can last up to 7 days on a single charge depending on usage and settings. This makes them ideal for long trips where charging may not be an option.
Garmin also offers a range of apps that allow users to customize their watch faces and track different types of workouts such as swimming or skiing. Some models even have music storage capabilities so you can listen to your favorite tunes without needing your phone nearby.
If you're looking for a high-quality smartwatch with accurate tracking abilities and long battery life, consider investing in a Garmin watch for your next purchase!
Samsung
When it comes to tech watches, Samsung is one of the most popular brands in the market. They offer a wide range of options that cater to different lifestyles and budgets.
One of their best-selling models is the Samsung Galaxy Watch. It has a sleek design and offers features such as fitness tracking, heart rate monitoring, and GPS tracking. It also allows you to make calls and send texts directly from your wrist.
For those who prefer a more affordable option, the Samsung Gear Sport may be a good choice. Although it doesn't have all the bells and whistles of the Galaxy Watch, it still offers essential features like activity tracking and smartphone notifications.
If you're someone who loves to swim or engage in water sports, then the Samsung Gear Fit2 Pro might be perfect for you. It's water-resistant up to 50 meters and has swim-tracking capabilities.
Samsung provides excellent choices for those looking for high-quality tech watches that suit their lifestyle needs without breaking their budget.
Polar
Polar is a well-known brand in the fitness technology industry, offering an array of high-quality tech watches. Polar's smartwatches come equipped with advanced features that cater to the needs of athletes and fitness enthusiasts alike. The company has been around for over four decades now and has continuously innovated its products to meet the evolving demands of consumers.
One distinct feature that sets Polar apart from other competitors is its precision heart rate monitoring technology. Their wrist-based optical sensors provide accurate readings during both rest and exercise periods, giving users real-time insights into their heart health.
Moreover, Polar watches come with built-in GPS tracking systems allowing users to track their outdoor activities accurately. These devices also offer personalized training guidance based on individual user data such as age, weight, height, etc., helping users optimize their workouts effectively.
Polar offers a diverse range of smartwatch models designed for different lifestyles and budgets. From affordable entry-level options like Ignite 2 to more premium models like Vantage V2, there's something for everyone looking for a reliable sports watch.
If you're someone who takes their fitness seriously or loves spending time outdoors engaged in various physical activities regularly – investing in a Polar watch might be worth considering!
Casio
Casio is a brand that has been around for over 70 years and has built up a reputation for producing high-quality watches. Their tech watches are no exception, with a range of features to suit different lifestyles and budgets.
One popular Casio watch is the G-Shock series, known for its durability and toughness. The G-Shock line offers various models designed for activities such as sports, outdoor adventures, and even military use. These watches are also water-resistant, making them ideal for swimmers or those who work near water.
Another popular Casio watch is the Pro Trek series which focuses on outdoor enthusiasts. These watches come equipped with GPS navigation systems, altimeters and barometers to help hikers navigate through difficult terrain.
For those looking for a more stylish option without sacrificing functionality can opt-in Casio's Edifice collection that boasts their multi-layered dials inspired by F1 racing cars technology combined with smartphone connectivity feature
Casio offers an extensive range of tech watches suitable for different lifestyles at affordable price points- it's easy to see why they have remained relevant in the industry after all these years!
Timex
When it comes to choosing the perfect tech watch for your lifestyle and budget, Timex is a brand that cannot be ignored. With over 160 years of experience in the industry, Timex has established itself as a reliable and affordable option for those looking for high-quality timepieces.
One of the standout features of Timex watches is their durability. They are built to last, making them an ideal choice for outdoor enthusiasts or anyone who leads an active lifestyle. Additionally, many Timex watches come equipped with popular features such as stopwatch functions, timers, alarms and backlighting.
Another great aspect of Timex watches is their affordability. While they may not have all the bells and whistles that some more expensive brands offer, they provide everything you need at a fraction of the cost. This makes them accessible to a wide range of consumers on different budgets.
If you're looking for a reliable and durable watch without breaking the bank, then consider checking out what Timex has to offer!
How to choose the perfect tech watch for your lifestyle and budget
Remember, when it comes to choosing the perfect tech watch for your lifestyle and budget, there is no one-size-fits-all solution. It all boils down to your personal preferences and specific needs.
To make the best decision, take into consideration factors such as the features you need (GPS tracking, heart rate monitor, etc.), battery life, compatibility with your phone or other devices you use regularly.
Additionally, don't forget about style! A tech watch should be able to complement your wardrobe while still meeting all of its practical needs. Take a look at various brands and models before making a final decision.
By following these tips and considering each brand's unique features and specifications, you'll surely find the perfect tech watch that fits both your lifestyle and budget. So go ahead – start exploring today!