Manchester is often overshadowed by London when it comes to English cities. It doesn't have the same cache as the capital, nor does it get as much attention from tourists. But that's a shame, because Manchester is actually one of the most interesting and unique cities in England. The city has a rich history, dating back to the Roman era when it was known as Mamucium. It was an important industrial city during the Industrial Revolution, and its cotton mills were some of the most productive in the world. Today, Manchester is known for its music scene, its football teams, and its role as a major cultural center in England. If you're looking for a city that's off the beaten path, Manchester is definitely worth a visit. In this blog post, we'll explore some of the things that make Manchester such a special place.
History of Manchester
Manchester has a rich and varied history dating back centuries. The city was first settled by the Celts in the 1st century AD, and later became an important Roman settlement. In the Middle Ages, Manchester was a thriving market town and an important wool trading hub. The Industrial Revolution transformed Manchester into a major industrial city, and it was during this time that the world's first factory was built in the city.
Today, Manchester is a vibrant, cosmopolitan city with a rich cultural heritage. The city is home to numerous museums and galleries, as well as a thriving music scene. Manchester is also well known for its sporting heritage, and is home to two of England's most successful football clubs: Manchester United and Manchester City.
The People of Manchester
The city of Manchester is home to a diverse population of people from all walks of life. The city has a rich history and culture that is reflected in its people. Manchester is a friendly and welcoming city, and its people are proud of their city's heritage.
Manchester is a truly multicultural city, with residents from all over the world calling it home. The city's population is young and vibrant, and there is always something going on. Whether you're looking for a night out on the town or a quiet afternoon in the park, Manchester has something to offer everyone.
If you're ever in Manchester, be sure to say hello to the friendly locals!
The Architecture of Manchester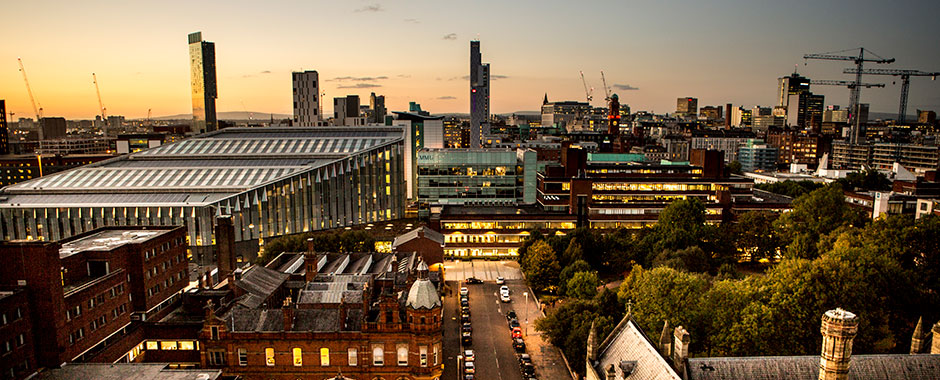 Manchester is a well-known city in the northwest of England. The architecture of Manchester is quite interesting, as it is a mix of old and new. The older buildings in the city centre are made of red brick, while the newer buildings are made of glass and steel.
Some of the most famous buildings in Manchester include the Town Hall, which was built in 1877, and the Cathedral, which was built in 1815. The Town Hall is a Victorian building with a clock tower, while the Cathedral is Gothic in style.
Another famous building in Manchester is the Royal Exchange, which was built in 1844. This building was once used as a exchange for cotton traders, but it is now home to luxury shops and restaurants.
If you are interested in architecture, then Manchester is definitely worth a visit!
The Culture of Manchester
Manchester is a city in the North West of England with a population of over 2.5 million. The city is known for its industrial heritage, as it was a major centre of the Industrial Revolution in the 19th century. Today, Manchester is a major cultural hub, with many museums, art galleries and music venues. The city has two Premier League football clubs, Manchester United and Manchester City.
Manchester is a very diverse city, with people from all over the world coming to live and work here. This diversity is reflected in the city's culture, which is evident in its food, music and arts scene. There are many different cuisines on offer in Manchester, from traditional British dishes to international cuisine. The city's music scene is also very varied, with everything from rock and pop to classical and jazz on offer. Manchester is also home to many museums and art galleries, making it a great place for culture lovers to visit.
Conclusion
Manchester is one of England's most interesting cities, with a rich history and culture that make it unique. Whether you're interested in exploring the city's past or its present, there's something for everyone in Manchester. We hope you enjoy your time in this fascinating city!